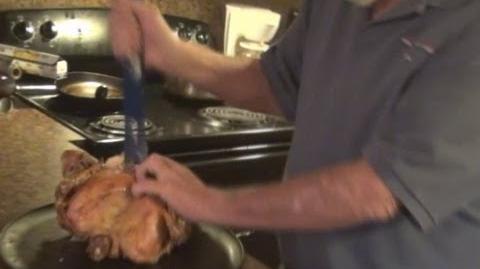 "GRANDPA RUINS THANKSGIVING" is an episode of Angry Grandpa.
Plot
After Michael invites Grandpa's ex-wife Tina to Thanksgiving, he proceeds to get extremely pissed off as he does not want her to come to dinner. This upsets Michael, as he believes his mother should be at dinner and has nowhere to go. After a heated argument, grandpa destroys the Thanksgiving turkey, and throws it on the ground, telling Michael that thanksgiving is over.
Trivia
Ad blocker interference detected!
Wikia is a free-to-use site that makes money from advertising. We have a modified experience for viewers using ad blockers

Wikia is not accessible if you've made further modifications. Remove the custom ad blocker rule(s) and the page will load as expected.