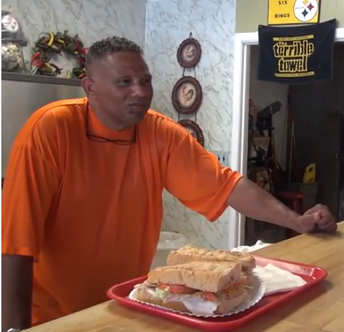 Description
Derrick (born in New York in a unknown month and date ????) is the owner of Substation II and a good friend of Angry Grandpa. He is known for being a fast sandwich maker as well as the target for Michael's alter ego Michelle, an overweight woman who attempts to flirt with Derrick.
Trivia
He's most likely a fan of the Pittsburgh Steelers, because he has some Steelers merchandise displayed in his shop.
Ad blocker interference detected!
Wikia is a free-to-use site that makes money from advertising. We have a modified experience for viewers using ad blockers

Wikia is not accessible if you've made further modifications. Remove the custom ad blocker rule(s) and the page will load as expected.