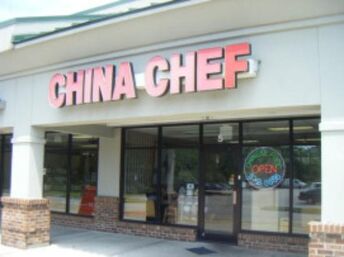 Description
China Chef is a small Chinese take out restaurant in Summerville, SC. Some of their food is seen in Angry Grandpa's videos either eaten, spat out, or thrown, due to the lack of meat in the rice and the dumplings not being cooked all the way. Angry Grandpa's favorite slogan from this restaurant is "China Chef!? Ought to be China Shit!!".
Trivia
Angry Grandpa more than likely hates this place after he ate their food and thought it was disgusting.
Ought to be called China Shit, according to Angry Grandpa.
Ad blocker interference detected!
Wikia is a free-to-use site that makes money from advertising. We have a modified experience for viewers using ad blockers

Wikia is not accessible if you've made further modifications. Remove the custom ad blocker rule(s) and the page will load as expected.